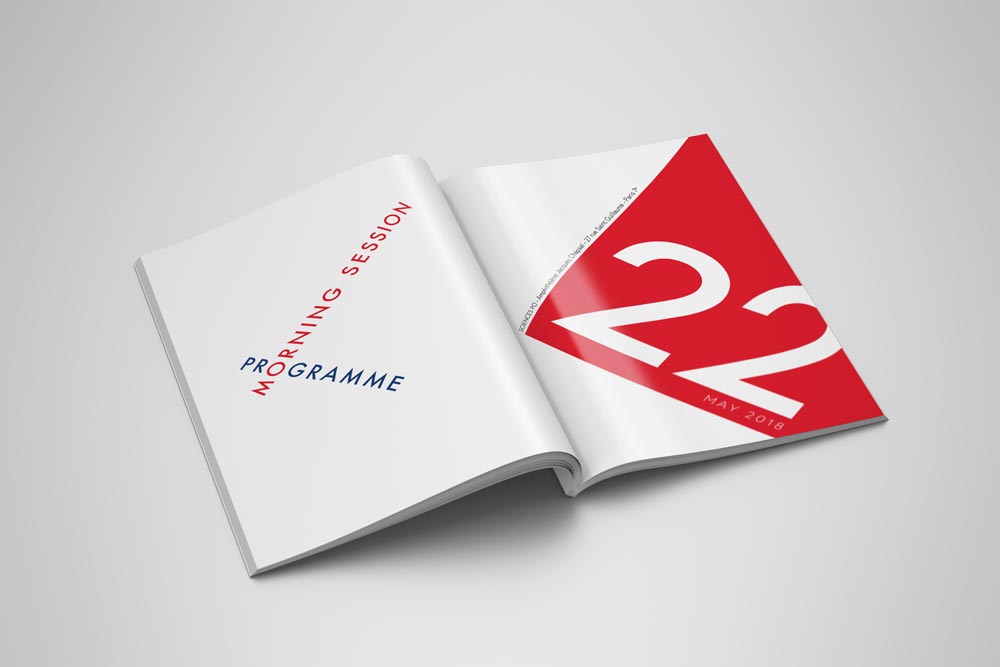 I designed and made the whole booklet for the 2nd International Conference "Science, Policy & Society" organized in Paris in 2018. (read it here)
The conference was an official event of the France-Singapore year of innovation.
The colors used for the work match the corporate colors of several partners and refer to the flags of the two countries.